Hospital of gynaecology and midwifery KOCH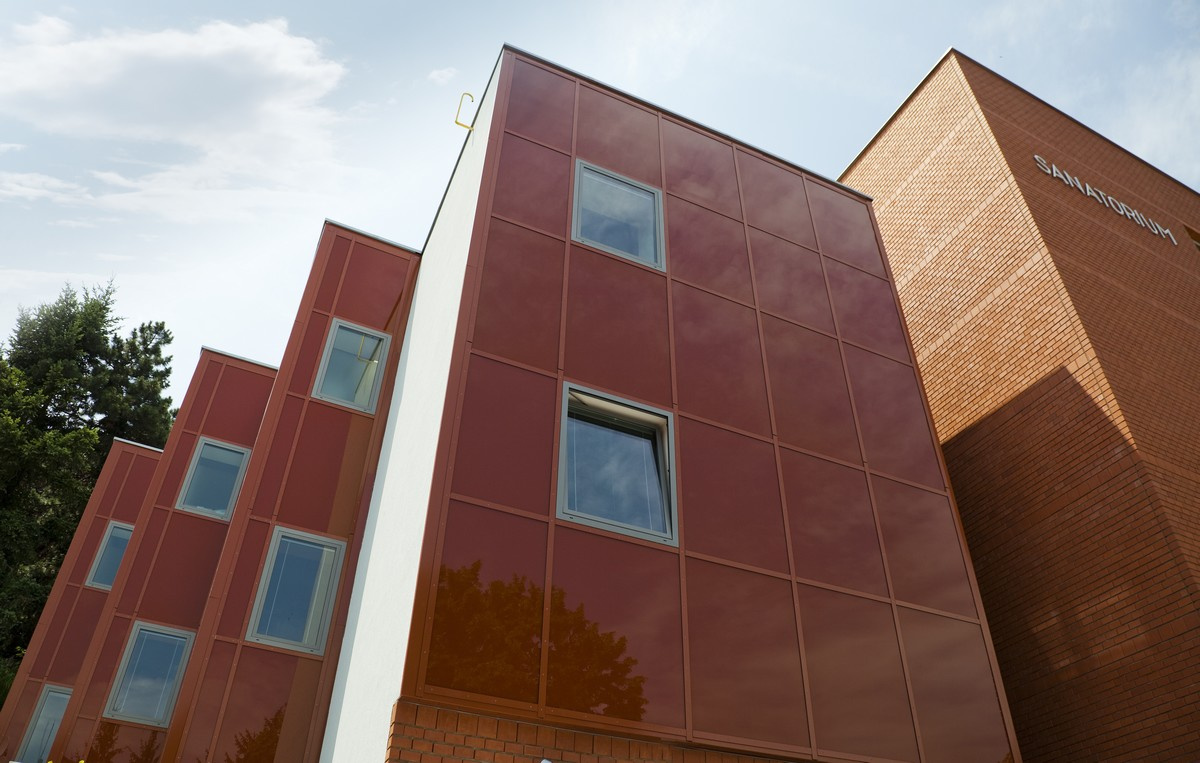 Under the auspices of company Grafobal Group Development, a.s. the building of sanatorium underwent in 2011 a complete reconstruction amounting in total to 7.6 mil Eur. Reconstructed gynaecology-midwifery sanatorium meets at the moment modern medical criteria, it offer to its clients above-standard health care and at the same time it covers features of original functionalist style.
The project was awarded with 2 prestigious prizes, one of them was international:
BUILDING OF THE YEAR 2011 – Prize of Slovak Technical University in Bratislava, faculty of construction, for applying science and technology in execution of construction work
BEFFA 2012 of Czech Republic and Slovakia – in category Reconstruction of the year 2012
Services:
The hospital provides pregnant women with complete prenatal care, including genetic consultancy, as well as monitoring, treatment and hospitalization of risk pregnancies. The hospital has the most advanced ultra-sound equipment which is operated by highly professional and skilled persons. Each pregnant woman has an individual approach during pregnancy or delivery. All types of obstetric operations are executed in the hospital. Should the pregnant woman require epidural anaesthesia during the childbirth there are besides obstetricians also paediatrist and anaesthetist present in the chart room.
Experienced team of paediatrists and nurses takes care of newborn children which have available the most advanced equipment in case of pathologic condition. 1-2 bedroom-rooms have above-standard furniture and equipment and on each room of puerperium there is a possibility of rooming-in.
In the field of gynaecology the hospital provides a complex preventive care including digital mammography. The most advanced operating rooms enable to provide all types of gynaecological operations. One-day surgery represents an obvious part of the hospital.
---